In today's digital era, technology is growing at a faster pace, and it is a promising medium that will rule the world. These days people are adapting to the digital world and making technology an essential part of human lives. A large number of the world's population uses the internet, and a lot of smart devices are linked to the internet. Hence, if you are going to start a new business or a business entrepreneur, then the online medium is the best way as compared to the offline medium. People are quick at adopting new technologies, and thus you can see that more people choose to purchase from online stores rather than physical stores.
Online E-commerce Business
E-commerce is the most popular online business, gaining millions of customers all over the world. Hence, E-commerce helps you to become successful in your E-commerce business. But for it, you necessitate choosing the best web technology that will help your business. It is a significant perspective of any E-commerce business. Right e-commerce web technology will provide the best features to flourish the E-commerce business as well as improve user experience.
Web Technologies for E-commerce Website:
The popular web technologies will give similar features that you would require to develop a website such as multiple payment gateway support, responsive designs, elegant and professional-looking themes and templates, and excellent customer support. You may be thinking if the web technologies give similar features, then how to decide which one is the best for your business?
Factors on which the selection of E-commerce technologies depends
The foremost differences between an online shop and an average website are the shopping cart and payment gateway features. It could be achieved in different ways by applying different technologies.
The default features of the e-commerce website are given below:
Shopping cart
Payment gateway
Product Catalog
Customer profile
Order management
All E-commerce platforms provide such features, but when your online business has increased, you may require more advanced E-commerce tools and technology such as
CRM integration
Multi-channel plugins
Social sharing buttons
Email marketing
Related items section
On-site search
Wishlist
Online chat
Products reviews
Loyalty program
To advise you to decide efficiently, we provide you with a list of the latest and most popular web technologies helpful for all sorts of E-commerce websites.
#1 Magento

Magento, web technology is famous for building e-commerce websites and is considered a reliable e-commerce platform for B2B and B2C customers. It is the right choice because it has got the availability of extensions for integration with third-party products and services makes it so popular among the community.
While creating an e-commerce platform or operating a project of setting up an e-commerce store, there are times when conditions alter, either dramatically or subtly. In such scenarios, you want to fall back on a web technology that helps you meet all the challenges. And Magento will help fulfill all your requirements.
#2 WooCommerce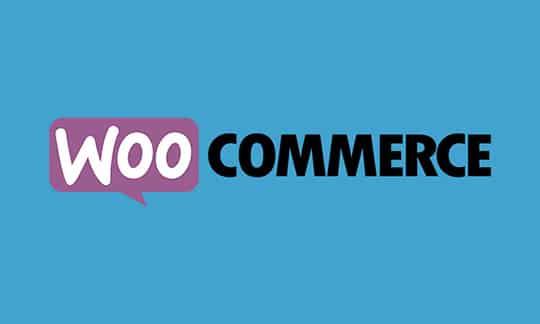 WooCommerce is a well-known and popular free e-commerce plugin that is developed to integrate with WordPress. Woocomerce does fabulous work in allowing store owners to sell things easily and quickly. Developers are obliged to have free access to the premium WordPress extensions, WooCommerce. Expert E-commerce Website Developers state that Woocomerce is undoubtedly an outstanding option for those who are looking for a stress-free setup. Online store owners rely on WooCommerce plugins to satisfy their demands. With the help of WooCommerce, you can sell your products, ship them, and also get extensive payment options.
#3 OpenCart

OpenCart is yet another useful open-source CMS for e-commerce stores. OpenCart is a practical and easy-to-use CMS sponsored by leading developers of E-commerce technologies. It is featured rich with numerous plugins, excellent backhand use, and CSS can be edited from within the admin. But OpenCart does not have a support system in particular as compared to other web technologies.
#4 Prestashop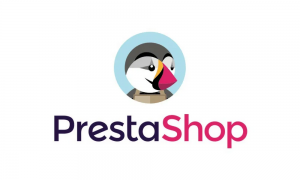 Prestashop is a simple, compelling web technology utilized for e-commerce websites. It is known for offering customers a seamless, user-friendly shopping experience. It is known to provide an optimized layout specifically developed to grow your conversion rate. It immediately separates the products with the help of customizable characteristics such as price, color, manufacturer, and more. With the help of Prestashop, you can even get immediate insight into your business with unique statistics and analytics.
Summary:
While developing an e-commerce website, try to focus on what your business is and what you expect it to look like several years later. Your business requirements will help you in determining your future e-commerce platform with a feature list and custom development. There are multiple e-commerce tools and technologies. It's always beneficial to have proper knowledge of what resources are required to build an e-commerce store from start to finish. 
Contact Us for Technical Support.
For any technical assistance ever, go for expert advice. Vrinda Digital Services provides you with the best Digital Marketing Services. Dial our Customer Support Number to get in touch with our executive to get technical support on your issues or, you can drop us a mail. 
We are available 24*7 at your service. Our technical support team will immediately reply to your query, and they will provide you with the best solution.